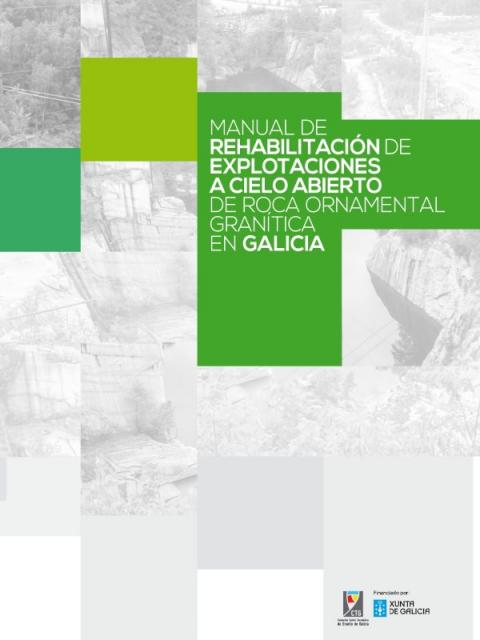 Promoter: Fundación Centro Tecnolóxico do Granito de Galicia (FCTGG). (Galician Granite Technology Centre) 
Available in digital format
The granite sector plays a strategic role in Galicia's industry. It is also a sector facing ever-increasing environmental demands. Mine operators have to carry out sound and economically viable mining whilst at the same time respecting a framework of local environmental and social responsibilities. 
The first part of this manual on the rehabilitation of granite quarries in Galicia includes an introduction to what is involved in the rehabilitation of this type of mine, as well as a brief description of the sector, its history, and its evolution within our region. It also covers the legal framework and a description of the administrative tasks required by a Rehabilitation Plan throughout the life of the quarry. 
The second part includes a guide to the content that should be included when devising a Quarry Rehabilitation Plan. 
The information contained in the guide is intended to help position Galicia, a leading producer of natural stone, as a point of reference for modern, responsible, safe, and environmentally sustainable mining. 
We hope this guide will prove useful not only to the applicants or owners of mining rights, but also to the experts responsible for drawing up ornamental granite mine rehabilitation plans, and to the civil servants responsible for processing mining applications.