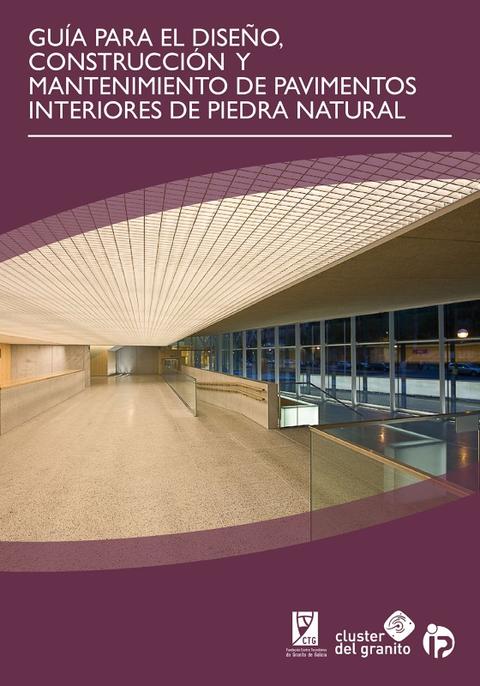 Promoter: Fundación Centro Tecnolóxico do Granito de Galicia (FCTGG). (Galician Granite Technology Centre) 
Publisher: Ideas propias Editorial.
Collection: Soluciones con piedra (Solutions with stone) 
Bilingual edition (Spanish and English) 
Available in paper format
This interior flooring technical guide introduces the reader to the world of natural stone, highlighting the innumerable advantages that the material offers with regards to design and construction, as well as the requisites for its correct usage.
It covers the necessary properties of the materials which make up the complete flooring system, the tools required for section calculation, prerequisites for acceptance at the job site, as well as quality controls for completed sections of the job.
The final chapters provide the reader with a list of the most common problems affecting stone floors and the repairs necessary to remedy them. This prior analysis of the contributing factors can then be used to prevent future incidences of damage.
To conclude, the guide offers a collection of recommendations for the conservation and maintenance of the floor along with an analysis of the cleaning techniques needed to keep this high-quality material in top condition.
Technical lead: Dr. Fernando López González-Mesones (mining engineer, Madrid Polytechnic University [UPM]).
Technical team: Natalia Núñez Duro (architect Granite Technology Centre), Javier De la Puente Crespo (industrial engineer, University of Vigo and the Serafin Ocaña Foundation) and Eva Portas Fernández (technical architect Granite Technology Centre).